Kunstlerhaus Bethanien
4/24/2017
I will be participating in the Blue Star Contemporary Berlin Residency at the Kunstlerhaus Bethanien this summer through Jul15.
---
Reclaimed By Nature
10/30/2016
Reclaimed By Nature
Blue Star Contemporary
November 4, 2016-January 8th 2017
Opening November 3rd and 4th

Guest Curated by Claudia Arozqueta

Reclaimed by Nature is the first in a series of collaborative exhibitions at Blue Star Contemporary curated by participants of Sala Diaz' Casa Chuck Residency, an international invitational program for curators and critics.
Featuring artists: Alejandro Almanza Pereda; Dulce Chacón; Daniela Edburg; Joey Fauerso; Buster Graybill; Jasmyne Graybill; Arturo Hernández Alcázar; Sofía Taboas; Raul Ortega Ayala; Kristy Perez; Ethel Shipton.

Curatorial Statement
The relationship between humankind and nature leans toward a dichotomous visualization in which both entities are independent from—and non-contingent upon—each another. This conceptualization, forged in industrial age furnaces, leads to obsessive attempts to master and control nature, but this perceived binary is fallacious. Mutual feedback between the natural environment and human civilization is unavoidable: what effects one always reverberates in the other, as we dramatically witness on a day-to-day basis.
Featuring the work of Mexico City- and San Antonio-based artists from multiple generations, Reclaimed by Nature reflects upon the problematic coexistence and fragile boundaries between human industriousness and the natural world. Exploring environmental interventions of man-made artifacts and spaces, the works on display examine and celebrate natural forces as a timely reminder to attain a much-needed balance between what we create and what exists, despite of us.
---
A Soft Opening
10/6/2016
'A Soft Opening', new work by Joey Fauerso opens at David Shelton Gallery on October 14th with an opening reception from 6-9m. The show runs through November 12th.

David Shelton Gallery
4411 Montrose Blvd, Suite B
Houston, TX 77006
713-393-7319
Tuesday - Saturday, 11 - 6

A Soft Opening

The phrase "a soft opening" carries a double meaning—the test run of plays and restaurants and the phantasmagoria of orifices, Cronenbergian portals. The common denominator of these two meanings is uncertainty, fluidity, flux. One never knows what will happen opening night when the red curtains draw back.

Joey Fauerso's kinetic solo exhibition, her second at David Shelton Gallery, revels in the flash of possibilities. Across text, painting, film and sound, Fauerso luxuriates in a coiled chaos, telescoping from the whimsical, joyful intrigues of family to the dark, cresting tides arising from a year where the world is gripped with hatred and panic.

In Attendance, a six-minute video that splices earthy images of familial play with tactile, stark paintings and a serene ghostly long take of the ocean—all to a minimal metronomic score—euphoria and unease pervade. There is the sense and terror that things are always transitioning faster than one can process.

In Utopia, a painted tapestry of medieval proportions, men carry each other to and from a snaking, humid river. It's unclear whether they are hurting or helping, whether it's a grim death ritual or a rescue. Though depicted in metallic tones, it feels like steaming Technicolor, charged with the blood rush of immediacy and peril.

Similarly, one mono-print piece titled Contrast interjects the text: "Pretend You are A Newborn Baby" with smeared, swirled faces electric with sensory overload. The hinge flutters like butterfly wings between terror and wonder.

Several of the works space longer, surreally didactic poems with Fauerso's monochrome paintings. Some of the text from the poems comes from things said by her children during make-believe games. As Fauerso states, "When children play and make-believe, the assigning of meaning and value is incredibly fluid. There is an elasticity to the naming of things." These sequences are simultaneously instructive and disorienting, and much of the meaning alights and connects through the process of arranging.

The exhibition is inspired by Fauerso's life, family, what she reads and what is happening in the world. Fauerso is keenly aware of the gap between these streams and the way they lattice together. Marcel Duchamp once referred to the space between components as the "infra-slim", and suggested meaning could be located within this invisible seam. As A Soft Opening demonstrates, the infra-slim goes on forever.


-Neil Fauerso
---
Dog Hospital at Antenna Gallery
9/17/2016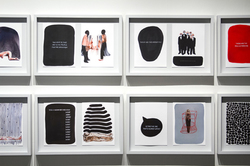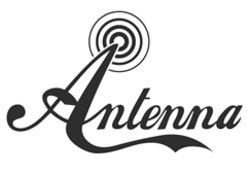 My work 'Dog Hospital' will be exhibited at Antenna gallery in New Orleans, opening October 8th.

Antenna
3718 St. Claude Avenue
New Orleans, LA 70117
info@press-street.org 


---
'Dog Hospital
9/14/2015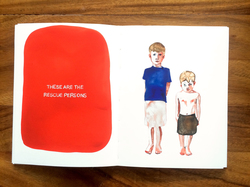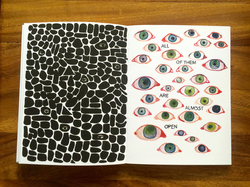 I will be showing my new artist book, 'Dog Hospital' at the NY Art Book Fair next week at a table with Unseen Worlds. I will be there Sept. 18th-20th, NY friends hope to see you there! The book is in an edition of 10.
Printed Matter, Inc. presents
THE NY ART BOOK FAIR
September 18–20, 2015
Preview: Thursday, September 17, 6-9pm BUY PREVIEW TICKETS HERE
MoMA PS1

Printed Matter presents the tenth annual NY Art Book Fair, from September 18 to 20, 2015, at MoMA PS1, Long Island City, Queens. A preview will be held on the evening of Thursday, September 17.

Free and open to the public, the NY Art Book Fair is the world's premier event for artists' books, catalogs, monographs, periodicals, and zines.

This year, the fair features over 370 booksellers, antiquarians, artists, institutions and independent publishers from twenty-eight countries. Last year's fair was attended by more than 35,000 people.